Follow Friday is a twitter trend to promote Friends, like minded people, people of interest, on Twitter.
Les Cochrane quite rightly noted that a random list of names means nothing, he'd much rather have a select few names and a reason why they'd be good to follow.
I decided to do a bit of both, and use my blog to talk about those on Twitter I follow, and why I think you should follow them too. 
I'll only recommend a maximum of ten per week and will set up a category so you can find them should you so wish.
This weeks 10, i went with the first ten people I followed on Twitter and so this is actually just as much a gateway into their online presence which is why I followed them and continue to follow them;
@warrenellis: Internet Jesus and Acclaimed writer of Transmetropolitan, Planetary, Global Frequency and the recent GI Joe: Resolute. www.warrenellis.com
@stevegarfield: One of the Internets first Videobloggers and passionate about Online Video. www.stevegarfield.com
@casymckinnon: The former Miss Kitka and award winning producer of Galacticast and a Comicbook Orange. She has also written about online media for the Guardian. www.caseymckinnon.com
@gapingvoid: Inspirational writer, artist, new media and wine marketer. www.gapingvoid.com 
@zefrank: an American online performance artist, composer, humorist and producer of The Show. during which he inspired an Earth Sandwhich, a Song for Ray and Ugly Myspace. Go to www.zefrank.com and all will become clear. 
@rudy: The writer producer of Galacticast and 'walking media production house.' Check out the episode looking at Abrams pitch for Star Trek. www.rudyjahchen.com
@zadi: The co-creator and host of the award winning Epic Fu. www.zadidiaz.com
@wilw: Star of Stand by Me and famous for his role as Wesley Crusher in ST:TNG. He emerged as a vocal member of the Geek community. www.wilweaton.net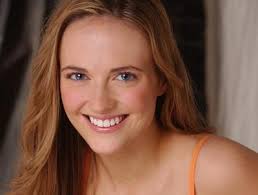 @amazingamanda: One of the first videobloggers to bring new media to the the general public appearing on ABC News and CSI. www.amandacongdon.com  
@xenijardin: Blogger and tech culture Journalist, as well as Co-editor of the award winning blog Boing Boing and Executive producer of Boing Boing TV. www.xeni.net 
Thats all folks, more next Friday.